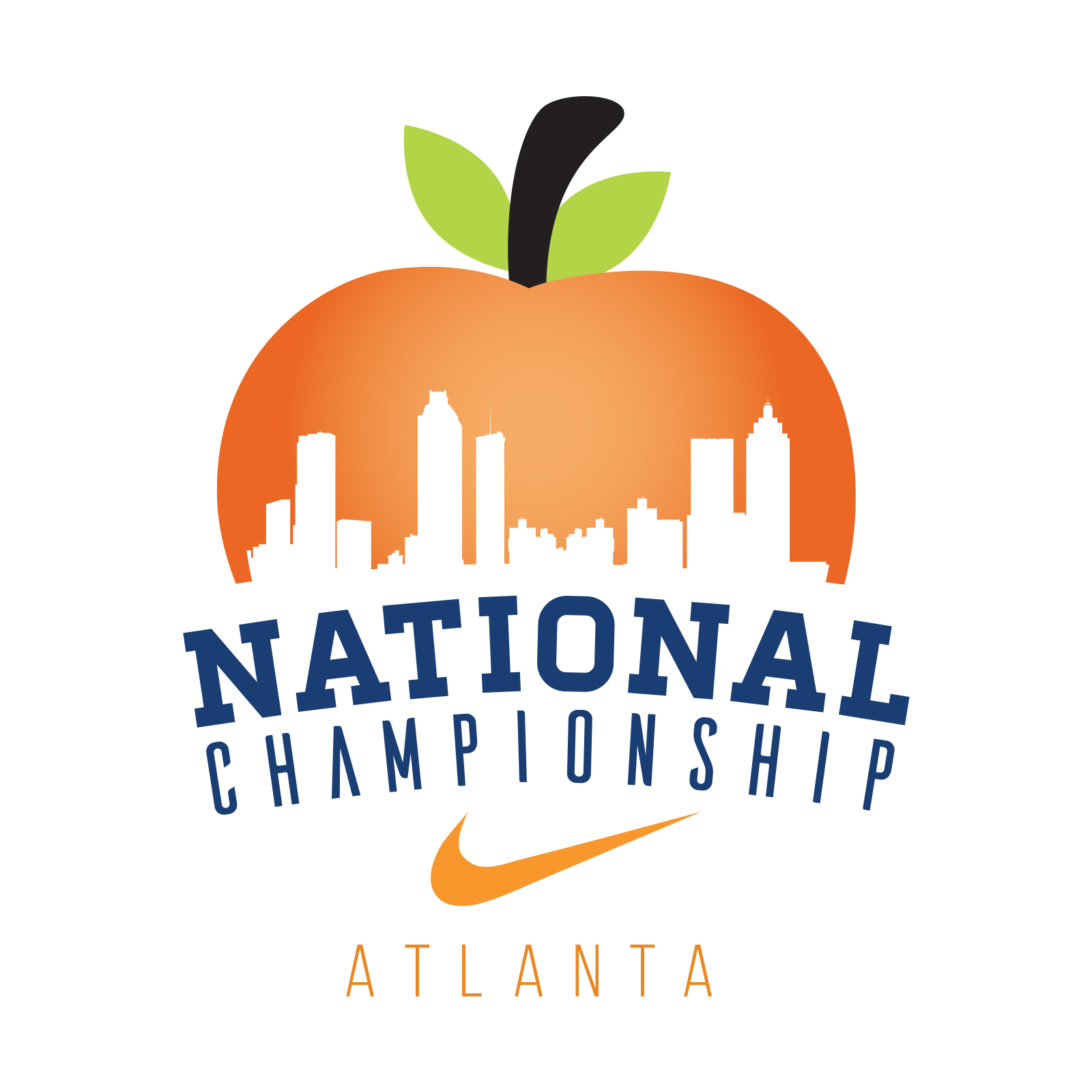 National Championship
Atlanta, GA
$55.00
CLICK HERE FOR MORE EVENT INFORMATION
The National Championships (July 23-25, Atlanta, GA) return for a fourth year with nearly twice the number of teams – as many as 600 – and three times the number of courts and space in the Georgia World Congress Center.
To create an event unlike any other held during the July observation period, the Tournament of Champions has partnered with three other qualifying July events to create a true summer championship, allowing for the determination of the best team in the United States at every age level, regardless of sponsorship or affiliation.
The Championships will be held in Building B of the World Congress Center, which allows for the construction of up to 60 regulation courts along with concessions and retail space. Located in downtown Atlanta just minutes from major hotels and tourist attractions, the GWCC is the perfect venue for this monumental end-of-summer event.
Out of stock
Additional Information
TEAM REGISTRATION
Details on check-in locations and procedure will be posted here on July 18.

COACHES APPROVAL
All coaches must have a USA Basketball Coach License prior to the event. Individuals without valid licenses will not be permitted to engage in coaching activities or sit on the team bench, and must purchase a spectator pass and sit in the designated spectator area(s). The License application may be found here.
BBCS REGISTRATION
All athletes and coaches must be registered in the NCAA BBCS. Returning users should renew their previous account and not create a new one. For team events, coaches will use their players' registration to create their bench/roster. Visit the NCAA BBCS here.

ADDITIONAL INFORMATION
For more information on athlete and coach registration and for access to the ECAG User Manual, visit the NCAA basketball certification website by clicking here.

WAIVERS
All athletes must have a parent or legal guardian sign our online Waiver of Liability by July 20. Players without signed waivers will not be allowed to compete or to attend the event, no exceptions. Parents must use their own computer or device (home or office) to sign the waiver and enter their own email addresses (not their daughter's). Multiple waivers signed from the same IP address or device will be rejected (this is necessary to prevent one person from signing all waivers). Any attempt to defraud this system will result in removal from the event.
In order to insure that all of your athletes are eligible to compete, it is very important to direct parents and guardians to complete the Parent or Guardian Waiver of Liability
SCOREKEEPERS
The home team for each game will be required to provide the official scorekeeper. The clock operator will be provided.
BASKETBALLS, WATER, AND TRAINING SUPPLIES
Each team is responsible for providing its own basketballs, drinking water, and training supplies (tape and pre-wrap).
CERTIFIED ATHLETIC TRAINERS
Certified athletic trainers will be available from one hour prior to the first game until the conclusion of the last game on each day. Trainer stations will be clearly marked and located throughout the Halls. Players wishing to be be taped prior to games are responsible for providing their own tape and pre-wrap.
LOCATION
With 1.4 million square feet of available space, The Georgia World Congress Center is the fourth largest convention center in the United States. Games will be played in Building B, Halls 1-5. A total of 54 regulation sized basketball courts will be constructed in the Halls.
SCHEDULE
Games will begin at 8:00 A.M. on July 23 and conclude at 5:00 P.M. on July 25. Each team is guaranteed five games; in all, more than 1,350 games will be played over three days.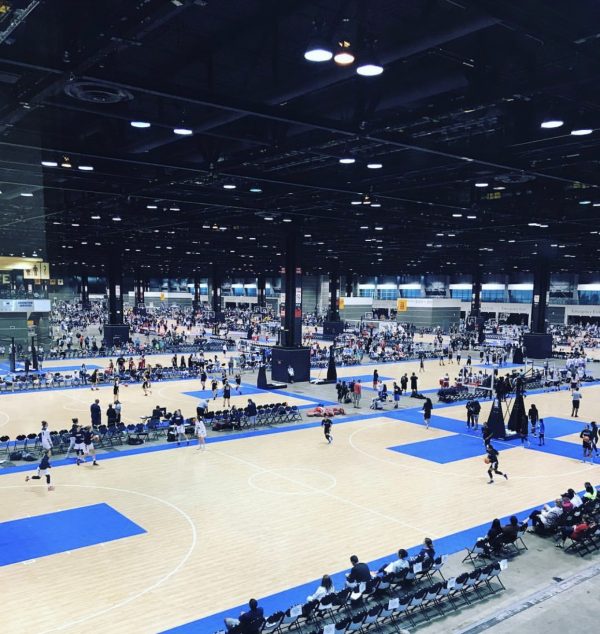 For Athletes
Information coming soon.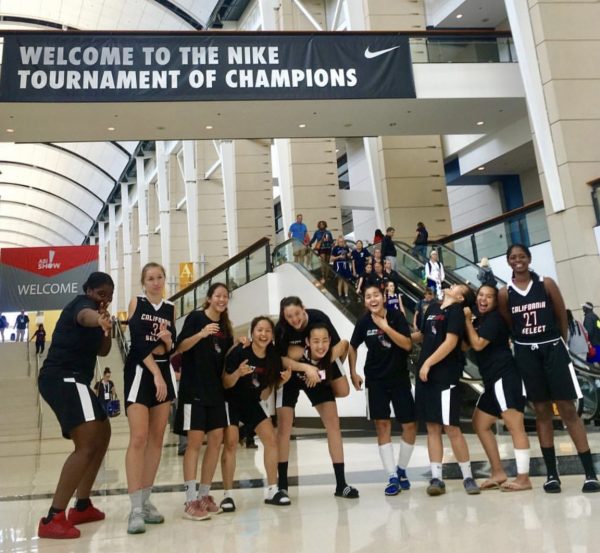 LOCATION AND SCHEDULE
All games will be played at the Georgia World Congress Center, Building B, Halls 1-5. Games will begin at 8:00 A.M. on July 23, and conclude at approximately 5:00 P.M. on July 25. Each team will be guaranteed five (5) games with the possibility for additional games dependent on performance in pool.
TRAINING TAPE
Certified athletic trainers will be available at clearly marked stations throughout the Halls. Any athlete wishing to be taped prior to her game(s) must provide her own tape and pre-wrap; no training supplies will be provided apart from those required in an emergency.
PARKING
The closest parking to Building B is the Red Deck covered parking garage, located at 103 Mangum Street, Atlanta, GA 30313. Cost is $11.50 per day.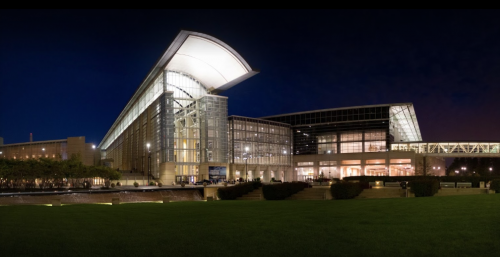 Venue


Georgia World Congress Center
285 Andrew Young International Blvd NW
Atlanta, GA 30313
Accommodations
The National Championship is 100% stay-to-play.
Hotel information will be available in early 2019.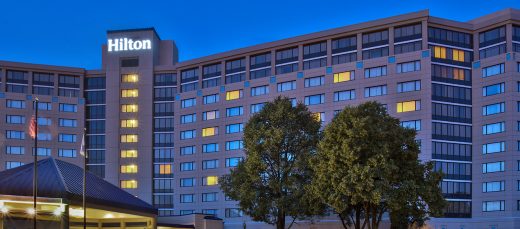 Participating Teams
Information coming soon

[gravityview id=""]
Attending College Coaches
Information coming soon

[gravityview id=""]
| | |
| --- | --- |
| July 22, 2019 | All teams arrive in Atlanta |
| July 23, 2019 | Games begin |
| July 24, 201 | Games continue |
| July 25, 2019 | Games conclude |
All athletes and coaches must arrive in Atlanta on or before July 22 and stay through 7:00 P.M. on July 25.
Champions
Info coming soon