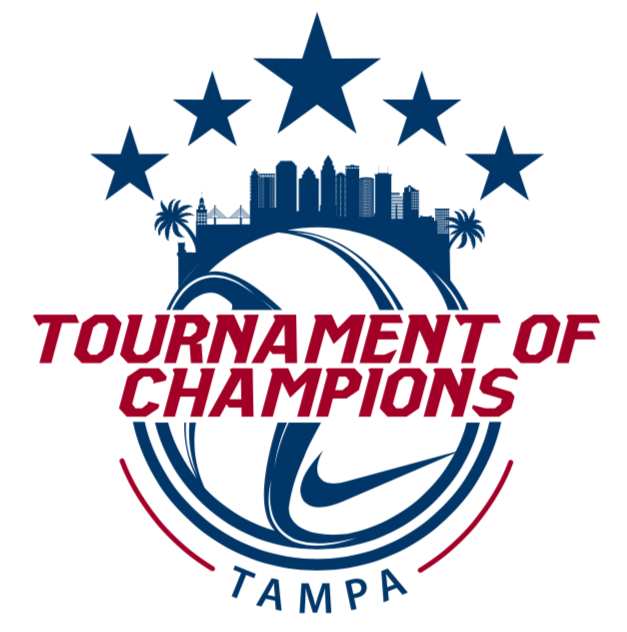 Tournament of Champions: Southeast
Tampa, FL
$35.00
Tournament of Champions is partnering with the Sarasota-based Circus City Invitational to produce a new, high powered high school girls' volleyball event.It will mark the first foray into Florida for Nike's iconic tournament brand, which for 25 years has produced the nation's most elite prep sporting events.
The 2020 tournament will be played September 4th and 5th at the Wiregrass Ranch
Sports Arena in Wesley Chapel, just north of Tampa. The $44-million facility
opened in 2018 and features 16 hardwood courts, enough to accommodate 32 top
ranked volleyball teams from the Southeast and across the nation.
The Invitational is moving from its current base in Sarasota – where it debuted in
2016 – and will serve as a vital East Coast alternative to Nike's existing
Tournament of Champions, which is now in its eleventh season in Phoenix, AZ
(October 2nd and 3rd).
4 in stock
Additional Information
Venues
Wiregrass Sports Complex
3211 Lajuana Blvd, Wesley Chapel, FL 33543
Academy of Holy Names (FL)
Berkeley Preparatory (FL)
Bishop McLaughlin (FL)
Bishop Verot (FL)
Briarcrest Christian (TN)
Buchholz (FL)
Cardinal Mooney (FL)
Carrolldwood Day
Chiles (FL)
Clearwater Central Catholic (FL)
Dr. Phillips (FL)
Eastlake (FL)
Flint Hill (VA)
Florida High (FL)
Ft. Myers (FL)
Ft. Pierce Central (FL)
Hagerty (FL)
Knoxville Catholic (TN)
Lake Highland Prep (FL)
Leon (FL)
Lyman (FL)
Marist (IL)
Marvin Ridge (NC)
Mercy Academy (KY)
Nation Ford (SC)
New Smyrna Beach (FL)
Niceville (FL)
North Raleigh Christian Academy (NC)
Olympia (FL)
Out of Door Academy (FL)
Oviedo (FL)
Plant (FL)
Princess Anne (VA)
Riviera Prep (FL)
Santa Fe (FL)
Sebring (FL)
Siegel (TN)
St. Pius X (GA)
St. Thomas Aquinas (FL)
Steinbrenner (FL)
Timbercreek (FL)
Trinity Catholic (FL)
Walton (GA)
Wando (SC)
West Boca (FL)
West Orange (FL)
Winter Springs (FL)

[gravityview id="2868"]
Info coming soon

[gravityview id=""]
| | |
| --- | --- |
| September 3, 2020 | All teams arrive in Tampa |
| September 4, 2020 | Pool play |
| September 5, 2020 | Bracket play and championship matches |
Athletes and coaches are expected to arrive in Tampa no later than 3:00 P.M. local time Eastern on Thursday, September 3.